What is Irritable Bowel Syndrome?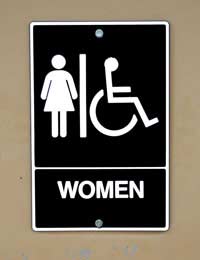 There are many diseases and disorders that affect the stomach and the intestines but Irritable Bowel Syndrome is one of the most common and one of the most irritating to live with.
What is Irritable Bowel Syndrome?
Irritable Bowel Syndrome, also known as IBS, is a chronic intestinal disorder that affects as many as one in five adults. This disorder is most commonly characterised by bouts of abdominal pain, cramping and diarrhoea. In some individuals, however, the symptoms can occur as mild abdominal discomfort, bloating and constipation.
During a flare-up of Irritable Bowel Syndrome individuals will usually begin experiencing stomach pains after a large meal. These pains can come and go or be constant for hours. Following the onset of pain the individual may feel an overwhelming need to use the restroom, along with the sensation of gas and intestinal contractions. These feelings usually subside after the bowels have been emptied.
Although constipation can occur during bouts of IBS, the more common symptom is diarrhoea. Diarrhoea occurs after large meals or episodes of intense stress in individuals with Irritable Bowel Syndrome and can occur up to three times in one day. The symptoms of diarrhoea usually subside after the contents of the intestines have been passed completely but some suffers experience a lingering feeling of urgency to go due to continued muscle spasms in the intestines.
Is Irritable Bowel Syndrome Serious or Debilitating?
Although Irritable Bowel Syndrome can be frustrating, embarrassing and extremely difficult to cope with, the disorder itself is not serious enough to cause problems with overall health nor will it lead to other more serious health conditions. However, the disorder can be debilitating in some individuals.
For individuals with severe or untreated, Irritable Bowel Syndrome, the disorder can compromise everyday activities. In these cases individuals may be unable to work, travel, visit with friends or take on regular daily activities. Frequent bouts of diarrhoea and severe abdominal cramping can interfere with their ability to lead normal, productive lives. The good news, however, is that with treatment and management techniques the symptoms can usually be controlled enough to allow close to normal activity.
Who is at Risk for Developing Irritable Bowel Syndrome?
Since as much as 20% of the population is suffering from Irritable Bowel Syndrome, it is important to understand the signs and determine your own risk for developing this disorder. IBS is more common in women than it is in men and is more likely to occur in adults under the age of 35. Although the exact cause of IBS has not yet been determined, the disorder is more common in individuals who also suffer from depression, anxiety disorders, extreme stress and poor diet. IBS is also more common in individuals with compromised immune systems, individuals who smoke and individuals who consume a large amount of caffeine.
Irritable Bowel Syndrome is a chronic condition with no known cure or cause. In order to lower the risk of developing this distressing disorder individuals are encouraged to practice good eating habits, get regular exercise and develop mediation techniques in order to control stress.
You might also like...