Gastric Condoms for Weight Loss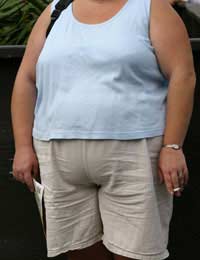 Losing weight is far from easy for most people, which is why finding ways to support weight loss is an important part of research today. Between diets and traditional surgeries, a new product is being developed to offer help to adults who are obese.
An Option When all Others Fail
While it is not the first step for weight loss – dietary changes and exercise should always be the key focus at first – it is a potentially valuable option to consider when all other approaches have failed. Despite many people wanting a 'quick fix' to weight loss, the gastric condom is still very invasive and involves surgery.
Cautions to Consider
It brings with it a number of side effects and will be used for people who are obese rather than overweight. It is an important distinction because if you are needing to just lose a stone (14 lbs), for instance, then you would not be a candidate for the gastric condom.
New Ways to Reduce Weight
While weight loss may be the last thing you think of when it comes to a 'condom' product, it's actually quite relevant in this case. A product called the EndoBarrier is under development by a company in the United States. It is a sleeve that covers the initial sixty centimetres of your small intestine and it can't be permeated.
Promising Results in Weight Loss
When researchers tested it on animals as well as humans in earlier trials, they found it brought weight down and even also helped to manage type 2 diabetes. Type 2 diabetes is a condition where the body does not produce or use insulin sufficiently to regulate blood sugar. It is a growing concern as the incidence of type 2 diabetes continues to rise, namely in westernised countries.
Finding ways to manage type 2 diabetes is important. Results are very promising and additional trials should shed more light on the effectiveness as well as any side effects and concerns we should be aware of before the product is available.
Surgical Intervention
If you are wondering exactly how the surgery works, you are not alone. While it is certainly invasive compared to dietary and other lifestyle changes, it is not necessarily as invasive as you might think. The device itself is within a capsule that goes into the body through the mouth, facilitated by an endoscope.
After it is properly situated under the stomach, the capsule sends out a little ball which, aided by a catheter, tugs a very pliable sleeve through the intestine. The ball is then released and the sleeve is stabilised from a 'spiked' structure. The surgery only takes approximately one half hour and removal of the device takes a mere ten minutes.
Increasing Rates of Obesity
Unfortunately, the incidence of obesity continues to rise in developed countries such as Britain and the United States. For this reason, it's vital that we find new, effective ways to help people manage their weight and improve their health. Reducing obesity means reducing the risks of many serious related health consequences such as diabetes.
Gastric condoms do hold promise and it is hoped that further research yields information that supports bringing the product to market. It may even mean that the product is improved to work even better.
You might also like...