Sugar, Digestion and Weight Gain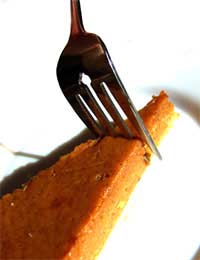 Having a sweet tooth is far from rare – many of us love our chocolates and desserts a little too much sometimes it seems. While sugar doesn't fare well for our teeth, it also doesn't always fare well for our waistlines either.
Sugar in moderation isn't a problem overall but excess sugar and its digestion can impact weight gain. This impact isn't necessarily just one that occurs from excess calories – although that is the start. Sugar calories don't have the same effect as calories from fat or protein and this difference is something to keep in mind if you are trying to lose weight.
Sugar and Metabolism
While sugar in itself isn't as high in calories as fat, for instance, many of us tend to eat larger amounts of sugar containing foods in comparison with protein foods. While protein has a more sustained effect in terms of the fullness factor, some people find they can eat foods high in carbohydrates without feeling as full for longer.
Then, they find it necessary to replenish their hunger quite soon afterwards. In this way, eating sugar can leave you ready for your next meal much sooner than eating a balanced meal with complex carbohydrates, fats and protein.
How Diabetics are Affected
For diabetics who are taking insulin therapy, weight gain is one of the side effects. Although insulin is important to keep blood sugar within a finely tuned balance, it's not as easy a task as it may sound. As a diabetic uses more insulin to control his or her blood sugar, a larger amount of glucose goes into a diabetic's cells. In turn, there isn't as much glucose being excreted in urine. The glucose that is not used by a diabetic's cells then is stored as fat.
For a diabetic who continues with the same diet as they did prior to insulin therapy, it is more likely they will gain weight once they begin insulin therapy. It is because a diabetic's body was not sufficiently metabolising food that there is a characteristic weight loss or ability to eat a greater amount of food than a person would typically need with no resulting weight gain.
Importance of Exercise
Exercise is important in relation to how your body metabolises sugar and how you continue to maintain your weight. Exercise has a blood sugar lowering effect and can help improve how your body controls its blood sugar. It also enhances your body's sensitivity to insulin.
Other obvious benefits are that it can help you lose weight and improve a range of other health conditions such as high blood pressure. But for many people, its benefits to their blood sugar and emotional health will be reward enough for taking the time to exercise.
A Healthy and Balanced Approach to Weight Loss
Far from saying that you should avoid all forms of sugar, the important message is to be aware of what you are eating and where the calories come from. By keeping a healthy balance of carbohydrates, fats and protein, with particular attention paid to obtaining complex carbohydrates, you can reach and maintain your weight loss goals.
You might also like...