A Healthy Tummy on a Low Budget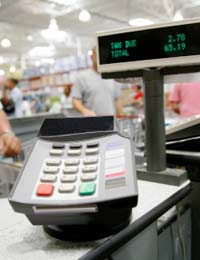 It isn't news that obesity and a whole host of health problems and diseases are linked to a person's socioeconomic status. Poverty or an otherwise low income can mean that access to what dietitians' recommend we eat – a wide range of nutritious foods – feels impossible.
Who Has a Limited Income?
Students and those with a very limited budget and perhaps the task of feeding a family or others with health conditions can feel challenged as well. Keeping your tummy healthy is more likely to happen when you eat a varied diet of wholesome foods. But how can you manage to accomplish this task on a limited budget?
Fortunately, there are ways to keep your tummy healthy and your wallet happy too. It takes a bit of time to plan your meals each week but it's well worth the effort.
Fibre for Tummy Health
Most of us probably are used to hearing that we should be eating plenty of fruits and vegetables each day. In addition to the wide range of vitamins found in these foods, they also provide fibre to the diet, which encourages good digestion and regular bowel movements. Unfortunately, fruits and vegetables can be priced high, particularly during the wintertime.
Many supermarkets, however, rotate specials through their produce. If you aim to purchase fruits and vegetables on special each week, you are not only going to get a lower price but you will also ensure you eat different foods each week.
Porridge is a food that is not costly but does provide the soluble fibre that is recommended for good tummy health. You can add in fruit as well for a breakfast that keeps you full but won't break your budget.
Probiotics for Tummy Health
Yogurt is an excellent functional food that contains probiotics for improved tummy health. They are not typically priced low, however, so may feel out of reach for some people. Your best choice is to purchase reduced price yogurts that you eat on the day of purchase. Alternately, consider buying in bulk for a lower price.
Use Your Kitchen
Eating sufficient protein with each meal can help keep your tummy feeling fuller for longer. By now, you have likely heard that you should be reducing the saturated fat in your diet. This tends to mean choosing leaner cuts of meats. The difficulty though is that meat products tend to be costly and the leaner the cut, the more expensive the price as a general rule.
You can, however, use your kitchen instead. This means trimming all excess fat from meats. Cheaper protein products include eggs, which are actually considered the 'gold standard' for protein quality.
Stay Hydrated and Get Exercise
It costs little to nothing to stay hydrated and get exercise each day, both of which are beneficial to digestion and overall tummy health. Drink plenty of water and aim for at least thirty minutes of physical activity each day. You don't need to spend money and join a gym; instead, go for walks or play a game of sports with your children.
Choosing Affordable and Healthy Foods
If you have a low budget, you can still be creative and find ways to get the most for your money. Follow the tips above to keep your tummy healthy and save money in the process.
You might also like...