11 Million UK Workdays Lost to Tummy Troubles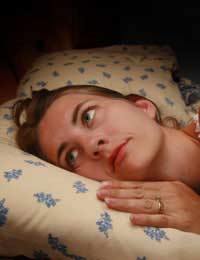 Most of us experience tummy trouble from time to time. Sometimes, we manage to cope at work but other times, a day of rest in bed is needed to feel better. Yet these days of rest add up to more than you may think.
Each year, approximately 17 million people of working age experience tummy troubles in the UK. The end result of these tummy troubles is staggering – with 11 million days lost each year. The effect on employers and the economy is worth thinking about.
A Major Culprit
One of the key culprits to lost workdays due to tummy troubles is norovirus. Researchers have found that this virus is a common cause of tummy troubles. They recently did a large study to find out more when it comes to the link between tummy trouble and lost workdays.
Viruses and Bacteria
Researchers investigated the way that infectious tummy troubles such as those caused by viruses impacted people and workdays. Rather than just look at the tummy troubles that resulted from food – such as food poisoning – they looked at all infectious cases. Infectious tummy troubles tend to show symptoms such as vomiting or diarrhoea.
Patients were recruited through general practices all across Britain. For this reason, it is important to consider that there are usually many unreported cases, making the number in the results much higher in reality. Researchers focused on a questionnaire for patients along with the findings from medical tests that the patients took to investigate what bacteria or virus might be causing their tummy troubles.
The results showed that one in four people in the UK are sick with tummy troubles each year. Half of these people ended up staying home because they were too sick to leave their house for the day. Eleven million of these are people who are of working age. If you take into account everyone, however, the number is actually 19 million lost days.
Lack of Reporting for Tummy Troubles
What is interesting to note is that for each tummy trouble case that gets reported to a doctor, it is estimated that there are nearly 150 that do not get reported. Therefore, the number of people ill is significantly higher than the statistics show. As explained, the norovirus is a common culprit. Another common one is a type of bacteria called campylobacter.
Norovirus and Tummy Troubles
Norovirus rates as the top cause of tummy troubles in the UK. There are many infections of this kind that are transmitted from one person to another. The virus does still have the potential to trigger disease via food though. For this reason, it is part of a national strategy to combat foodborne illness.
Campylobacter and Tummy Troubles
The other big offender in tummy troubles that left people home in bed was campylobacter, a type of bacteria. Campylobacter is commonly found in poultry products and is thus a foodborne illness.
Researchers believe that campylobacter triggers around half a million cases of sickness every year in Britain. Many studies have been conducted to examine contaminated chicken, with a recent one showing that approximately two thirds of poultry samples examined had campylobacter. The results show that it's critical to cook poultry products thoroughly before eating.
Preventing Tummy Troubles
Much of the problems relating to tummy troubles can be prevented through good hygiene practices. Such practices are quite simple. Safe food preparation, cooking and storage can significantly reduce the incidence of tummy troubles.
Washing hands frequently is an important start to preventing foodborne illness. Also, wash surfaces regularly. Ensure that there is no cross-contamination by keeping different foods separated, such as separating poultry from vegetables when cutting up foods. Ensure that you cook foods to the proper temperatures and when finished, make sure that food is quickly refrigerated.
Where you are outdoors on a picnic in the summertime – a common place for contamination – it's critical to keep food well-chilled. You should never leave food un-chilled, especially poultry products and those with creamy sauces. Any food that is left out should not be put back into the refrigerator later. Instead, it should promptly be disposed of at the picnic. In turn, the number of UK workdays lost to tummy troubles can also be reduced, saving employers money, reducing the burden on the NHS for healthcare, and helping the economy.
Fewer Lost Workdays to Tummy Troubles
Another interesting outcome from this study is that it has brought attention to the seriousness of vomiting and diarrhoea. Although they are both often dismissed as minor illnesses, the fact that so many workdays are lost shows their enormous impact in the UK. Hopefully, this renewed national attention will reduce the number of people who suffer from tummy troubles, thereby reducing the number of workdays lost each year to tummy troubles.
You might also like...