How Emotional Health Affects Digestion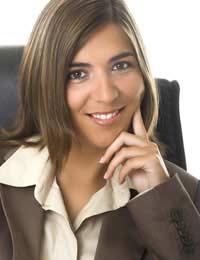 As the incidence of digestive disorders such as irritable bowel syndrome (IBS), constipation, diarrhoea and other problems rise, more attention is being given to how our emotional health affects digestion. The effects of emotional health on digestion are well documented and most experts agree that when our emotions go awry, it can be felt in the stomach, particularly for women as well.
The good news is that by making lifestyle adjustments and managing your emotions, you can prevent or reduce digestive complaints. All it takes is a bit of effort and some focus on your health. But, we all know that this is often easier said than done, especially with the busy lifestyles many of us lead today.
Your Body and Anxiety
Many people are aware that how they feel impacts digestion, but they don't quite know or understand exactly how this happens. Your body is innervated with nerves and brimming with hormones and reactions that all affect how your gut responds to food.
For instance, some people notice that when they are particularly anxious, they experience diarrhoea. Others find that they experience a loss of appetite. It's a uniquely individual thing but can leave your tummy feeling less than optimum.
Exercise
Aside from the wonderful mood-boosting benefits of endorphins –natural, 'feel good' chemicals released during exercise – exercise also improves your digestion. Some people find that when they are exercising, they drink more water as well, which further enhances their digestion.
But, first and foremost, the improved mood can make an enormous difference to your eating habits and how your body handles food. With less stress and anxiety, you can relax and benefit from healthier digestion that doesn't leave you literally feeling 'sick to your stomach'.
Stress Management Techniques
One important stress management technique is to avoid eating when you're feeling very anxious, stressed or otherwise unhappy. Not only will experiencing stress make your meal far less enjoyable but it can mean that you don't eat enough or alternately, that you binge eat to 'numb' your unhappiness.
In turn, your digestion will suffer and you may feel more distressed as you gain weight from excessive emotional eating. It's very important that arguments and negative interactions are kept away from mealtimes as well.
Of course, it's ideal to get to the root of your emotions and work to manage them so your entire body and life benefit but initially, just try to keep mealtimes happy, relaxed as well as a time for focusing yourself on positive aspects of your life.
Positive Influences
If you are going through a difficult time, you might find that turning to friends helps. In this light, why not consider having some meals with friends? This can turn eating into a relaxing, social occasion and can help you to reduce anxiety and feel supported. In turn, you have a greater chance of normalising your appetite and digestion.
You're Worth it
With many of us leading such busy lives today as we try to balance career, personal lives and family, our own health can be lost in the process. While you may take the time to worry about the health of your loved ones, you should do the same for yourself! If you find that your digestion is less than optimal, try taking a look at your lifestyle and how your emotional health is doing these days.
While it's possible that your digestive complaints are a symptom of a digestive condition – in which case you should see your doctor – it's worth having a look at your emotions as well. In fact, whether your digestive symptoms are a result of emotional stress or an underlying condition, taking care of your emotions will benefit both scenarios. With the right emotional care, you can improve your emotional well-being and encourage a healthy, happy digestive system.
You might also like...