Too Much Caffeine and Your Stomach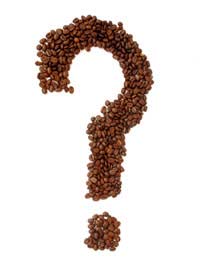 Many of us consume large amounts of caffeine on a daily basis whether it is in coffee, fizzy soft drinks or in tea. Likewise many people do not know that there is just as much caffeine in tea as there is in coffee.
Affect of Caffeine
Caffeine is considered by many physicians to be a drug and one that many of us might not think is particularly harmful given that it is freely available to individuals of all ages.
In addition to its many side effects (especially if you are trying to reduce your caffeine intake) it is responsible for problems with the stomach.
The most common problem is heartburn, whereby the caffeine induces an over production of stomach acid, which, in the absence of any other way out, moves up through the gullet to leave the sufferer with a burning sensation in the chest and throat and also a metallic taste in their mouth.
Caffeine also causes the staining of teeth and can be responsible for the numbing of the taste buds.
For the most part however, other than the problems with heartburn and the possible causation of ulcers within an individual's stomach, caffeine takes control and makes its presence felt by leaving the individual restless and unable to sleep.
When trying to reduce your caffeine intake some withdrawal symptoms may be felt - depending on how much caffeine you normally have. These withdrawal symptoms may include insomnia, irritability, anxiety and sometimes nausea.
Caffeine Dependency Symptoms
Individuals who have become dependant on caffeine and intake excessive amounts may experience some of the following symptoms:
Anxiety
Diarrhoea
High blood pressure
Bed wetting
Upset stomach
Irregular heartbeat
Irritability
As with the list of symptoms an individual might suffer from whilst trying to wean themselves away from caffeine, this list is not exhaustive and again is dependent solely on how much they rely on caffeine as part of their everyday routine.
Many people in the United Kingdom drink in excess of ten cups a day and trying to step away from this trend is something that presents them with great difficulty.Just as it would have caused problems for their stomach if they continued so it causes problems in the interim period after they have decided it is time to stop or cut down.
Affect of Caffeine on Your Stomach
Individuals who suffer from ulcers – peptic, duodenal and the like – often find that as much as they might like caffeine it inflames the ulcers and leaves them feeling bloated, pained and with a stomach that is producing excess amounts of acid to try and cope with this foreign invader.
As we have already mentioned caffeine is to be found not only in tea and coffee but also in certain well known brands of fizzy drinks so it is important if you do drink a lot of these that you check the contents before purchasing especially if you suffer from problems with your stomach.
Your GP will be happy to advise you on ways in which you can cut down – and eventually cut out – your caffeine intake but it is advisable to reduce the intake in stages as opposed to simply stopping.
Many individuals who have simply cut caffeine from their daily diets have found they suffer from irrational mood swings as well as feelings of ill health just as they might with any other drug upon which the body has become dependent.
Again consulting your GP is the first step on the road to reducing your caffeine intake and also it might be a good time to consider reducing the amount of nicotine you consume as well as the two often go hand in hand.
You might also like...