What Are Digestive Genes?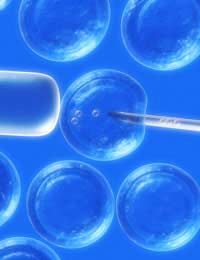 Digestion is something you might take for granted in that you give little thought to what is happening in your gut. That is, until something goes wrong and you experience tummy troubles. Often, this could be a stomach virus or bacterial food poisoning. Yet both in the absence and presence of disease, digestive genes influence your digestive health.
What are Genes?
Genes are something hereditary that each of us has – giving us instructions on how to survive and act in our surroundings. They govern many different functions in the body – telling our bodies what to do.
For instance, you have genes that dictate the colour of your eyes. You also have genes that influence whether or not you will suffer from disease. Researchers are learning more now about how genes can play a part in tummy troubles too. For example, we know that colon cancer is to some extent hereditary. Other diseases affecting your tummy that have a genetic basis include Crohn's disease and pancreatic cancer.
Hereditary or Lifestyle Factors?
We already know that our digestive health has much to do with how we live our lives. If you have a healthy lifestyle, for instance, where you eat nutritious foods and exercise regularly, you are more likely to experience good digestive health.
In addition, those who focus on having a low-stress life are similarly more likely to avoid tummy troubles. As explained, for some diseases of the gastrointestinal tract, there are causes that are related to genetics. For still other disorders of the gut, we have yet to discover the cause.
Dysfunctional Gene Expression
In fact, new research in the field is shedding a great deal of light on just how important your digestive genes may be in your health. One recent study in the United States looked specifically at children who had both the disorder autism and also tummy troubles.
They found that these children had a dysfunctional expression of important genes that are involved in the digestive process. Ultimately what this means is that these different expressions of genes could play a role in changes that occur to the bacteria in the children's intestines.
What is Autism?
Autism is disorder that is increasing in prevalence around the world. It has a number of symptoms and is generally shown through impairments to a person's communication.
This communication can be verbal or non-verbal. It is also shown as impaired social communications and interactions. Often, a person will partake in very repetitive behaviours. It is estimated that one percent of the population is autistic.
Managing Tummy Troubles and Autism
Children with autism have shown a higher prevalence of tummy troubles. Such gastrointestinal issues can make management of autism much more difficult. Children with autism who have tummy troubles can "act out" more and may show more behavioural problems.
For these children, interventions such as dietary plans and antibiotics have at times helped their autism. Researchers, however, were not sure exactly why this was the case and whether there was a link between the tummy troubles and autism. For those who have received an intervention, they have benefited in their social functioning as well as their cognitive abilities and digestive functioning.
How Genes Play a Role
When researchers studied children who have both autism and gastrointestinal problems, they found that certain gene levels were abnormal. These genes govern digestive enzymes that are key to the breakdown of sugars ingested.
They are also important in governing critical molecules that work to transport sugars from the intestine to the blood. Another observation seen my researchers was that these differences were linked to changes in the intestinal bacteria.
The study originally began by looking at samples from patients. Some of these patients had been diagnosed with autism and others were children who were developing in a normal way.
Researchers measured how the genes were expressed and used scientific sequencing methods to analyse the bacteria in the tummy of each child. Previous studies had done something similar by analysing bacteria in the faeces of children. This study, however, is the first of its kind to analyse bacteria directly in the gut. It is also the first study of its kind to connect the study results to genes crucial to breaking down and using carbohydrates.
Helping Children
The conclusion is that autism seems to be a disorder affecting the entire body. By changing the diet or using antibiotics, doctors may be able to reduce symptoms of autism. Traditionally, autism treatment has focused on behavioural therapies alone but this new research may give doctors another important tool to treating autism.
You might also like...