The Effect of Positive Bacteria on Your Stomach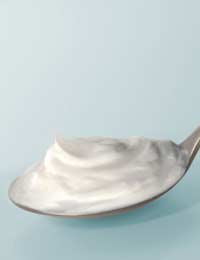 There is nothing really new about the idea of positive bacteria in your stomach but we spend a lot of our time consuming foods and drinks that do nothing to help these positive bacteria do their work which should normally keep our stomachs and digestive systems in good health.
What are Probiotics?
Probiotics are the intestines natural bacteria which defend the intestines and the stomach against attack from infections such as Candida and also help us break down food in the correct manner allowing our bodies to take the nutrients and proteins from what we eat and distribute them accordingly.
What Happens If I Don't Have Enough Probiotics?
The chances are if you do not have enough Probiotic bacteria in your intestines that you will be suffering from now or in the future from a series of illnesses which are caused by a depletion of the intestines' natural defences.
Such illnesses include:
Irritable Bowel Syndrome (IBS)
Constipation
Diarrhoea
Candida
What Can I Do to Make Sure I Have Enough Probiotic Bacteria?
There are many different ways in which to ensure you have enough Probiotic bacteria in your intestines. Most of them are very straightforward and don't require a great deal of thinking about either. Indeed for the most part the ways in which you can increase the amount of Probiotic bacteria are such that you would probably forget you even had to use them in the first place.
Diet
Diet is always the main thrust of any change in the amount of bacteria in your intestines or stomach. Your doctor or dietician would probably recommend firstly that you cut down on the amount of fatty food you eat. This, for the most part, would include many of the fast food options you currently enjoy. Dairy products also should be reduced as to should the amount of starchy products such as potatoes and bread. With these reduced you should notice a difference within a matter of weeks.
Supplements
Whilst waiting for the body to naturally produce more of the bacteria it needs to safeguard your gut you could try supplements which are available from your pharmacy. Before embarking on any course of supplements however you should ensure that your doctor or dietician agrees.
Other supplements come in the form of digestive enzymes which are normally regarded as pancreatic enzymes and are taken with your main meal of the day. Such enzymes can be found in specially formulated milk or yogurt style drinks and are also used to balance out the bacterial growth within the intestines.
Looking after Your Gut
You may not consider it when you are tucking into your favourite fast food meal or sugary snack but every mouthful can cause your stomach to turn against you. For this reason it is recommended that you try where possible to reduce the amount of takeaway and junk food that you consume. Of course we all like our special treats which are nice once in a while but to ensure that your stomach works in the correct way and works in conjunction with the bacteria therein it is wise to reduce the intake of these snacks as much a you can.
You might also like...