Exercise and IBS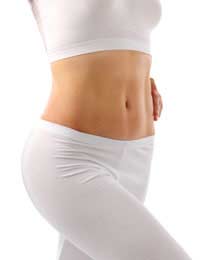 Irritable bowel syndrome (IBS) is a very common condition that affects anywhere from ten to fifteen percent of the world's population. It causes significant discomfort that can lead to lost work and it is also an enormous burden when it comes to costs for the healthcare system. Symptoms of IBS include constipation or diarrhoea and pain in the abdomen, bloating, fatigue and headaches. It affects both men and women.
Reducing IBS Symptoms
Finding new treatments is therefore critical to improving IBS outcomes, personally and economically. A recent study has taken us nearer to that goal. Researchers found that IBS could be improved by regular exercise. A broad sample of the population was examined, including adults between the ages of eighteen and sixty-five.
Moderate to Vigorous Regular Exercise
While half of the group increased their activity level, the other half kept up with their normal lifestyle. Both of the participant groups still obtained helpful support via regular phone calls with a physiotherapist professional.
The group that increased their exercise level did so at their own pace, but still obtained some support from the physiotherapist. The general advice was to participate in moderate to intense exercise for twenty to thirty minutes, three to five times per week.
Rating IBS Symptoms Before and After the Study
When the study started, the participants had to fill out a questionnaire where they were told to rate the various, common IBS symptoms experienced by people with the condition. For instance, they rated abdominal pain and problems such as constipation or diarrhoea. After three months of the study, they had to fill out the same questionnaire, which allowed researchers to assess changes to their symptoms.
Significant Improvement in Common IBS Symptoms
It was found that the group of participants who changed their lifestyle by adding in more exercise had a major improvement in IBS symptoms. In fact, they had such a significant improvement that they experienced a reduction of symptoms on average by fifty-one points. This contrasted to the group who didn't change their lifestyle and showed on average a decrease in symptoms by a mere five points.
Not only that, but the group who did not make changes to their lifestyle actually showed worse symptoms in nearly a quarter of the cases. In comparison, for the more active group who were exercising regularly, just under ten percent showed a worsening of the common IBS symptoms.
Exercise for Improved Quality of Life
Researchers have concluded that even just a small increase in a person's activity level can lower the symptoms of IBS. It can also help to protect them from a worsening of the symptoms over time. Another step now will be to expand the study and look at a larger sample of the population.
A Healthy Tummy
Combining increased activity with diet modifications is another area of interest, as well as how different kinds of activity might play a role in the improvement of IBS symptoms. For now, however, IBS sufferers should speak to their doctor about starting an exercise program to help manage their symptoms and enjoy the other health benefits of regular physical activity.
You might also like...