Dangers of Stomach Acidity Medications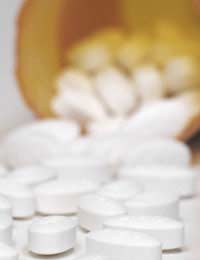 Many people use stomach acidity medications such as proton pump inhibitors to help ease their tummy woes. In fact, many of these medications are among some of the more commonly prescribed drugs in Britain and elsewhere in the world.
Yet recent studies suggest that despite their popularity for helping tummy problems, they could have some major side-effects. The warning is an important one and should be discussed with your doctor, particularly where you may be using such medications on a long-term basis.
What Can Go Wrong
Five studies have looked at what can go wrong with proton pump inhibitors. These include fractured bones in older women and also certain bacterial infections that lead to intense diarrhoea and gut problems. Although as a whole, these stomach acidity medicines are considered safe and important to use therapeutically, the recent studies mean that better monitoring and care must be taken to reduce and treat side-effects that may occur.
The vast majority of people do tolerate the medications. But for those who experience these side-effects, they can be significant. A doctor must make a careful assessment of the risk versus the benefits of using such medications.
Reducing Risks for Stomach Acidity Medications
These medications are meant to reduce the production of stomach acid. They are often used for treating inflammatory problems in the oesophagus or for reflux diseases where frequent acid is pushed up in the GI tract. The problem is that some studies suggest the drugs are prescribed for conditions that they aren't proven to safely help, such as heartburn or indigestion.
Improving Lifestyle
For these kinds of patients, it's best to try either an alternate method, or to ensure they use such medications on a very short-term basis. Lifestyle changes such as simply eating smaller and healthier meals, losing weight and quitting smoking can have a much more positive and safe impact than using stomach acidity medications.
Excessive Prescribing of Proton Pump Inhibitors
Hospital patients are a specific group who tend to be inappropriately prescribed these medications. The medications are often prescribed as a preventative measure to stop ulcers from developing. Little evidence exists to show they help and the problem is also that such patients may continue taking the medications even after they leave the hospital. This continues to put this group of patients at a higher risk of suffering from side-effects due to long-term use.
Another group at risk is postmenopausal women who are at a higher risk of fractures, particularly in the wrist and spine. Also, patients who were treated for a specific kind of infection with a proton pump inhibitor actually showed an increased risk of getting the infection again.
Improving Tummy Health
For most of the enormous numbers of people who take stomach acidity medications, they are well tolerated and do not cause major harm. But given that a small number of people can and do experience dangerous side-effects, it is important for physicians to be aware of the potential for harm. Improved awareness and monitoring of patients can make all the difference in these medications being properly and safely used.
You might also like...