The Risks of Laxative Abuse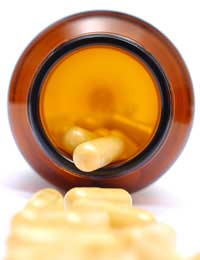 Laxative abuse is a lot more common than many people realise, with sales of laxatives having significantly risen in Britain over the last several years. Generally, laxative abuse starts for two reasons.
How Laxative Abuse Begins
In the first, a person uses laxatives with the intention to lose weight, although this is a common myth, in fact, because laxatives do not help weight loss. In the second, a person may begin using laxatives for a genuine health reason but they find they are unable to function without them. Both cases are potentially dangerous although the former more so because it comes with mental and emotional problems relating to the motivation to use laxatives.
An Occasional Use
For people who suffer from a very occasional bout of constipation, they may use a laxative to provide relief. Even in these cases though, it's still better to take more natural methods to relieve yourself. This might include exercise, adequate water intake and increased fibre.
If you do end up taking a laxative, you should never take more than the stated directions on the package. You also should consider why you were constipated in the first place, to ensure you can prevent it from happening again.
While laxatives can be herbal ones from 'natural' sources, this does not mean they are healthy and won't cause dependence. Many stimulant laxatives are still naturally derived ones but can cause dependence.
The Weight Loss Myth
The significant rise in laxative use is thought to be linked with the belief that laxatives can help a person lose weight. This, however, is far from the case. While we have over-eating as a key issue here in the UK, people are using laxatives with the belief that these will rid them of the calories from food.
Sugars are rapidly absorbed and because most absorption is occurring in the small intestine while laxatives work in the bowel, you won't lose weight from taking them. In fact, they dehydrate the body and can leave you feeling bloated.
Dangers of Laxatives
Typically, it is women who will binge on sugary, high-calorie foods, then take laxatives to rid themselves of the food. It's a type of bulimia and can be quite dangerous. Laxatives leave you highly dehydrated and they also remove important vitamins and minerals from the body. In particular, they cause a loss of potassium, which can be dangerous to the heart.
Laxative Dependence
The more laxatives a person takes, the more their body becomes adjusted to the dose. This means that to get the same effect, you would have to continually take more laxatives beyond the package directions to obtain 'relief'. In some people, their bowels will cease to function without the aid of laxatives, which further increases dependence.
Stomach cramping and unpredictable racing to the toilet are also effects of laxative abuse. Unfortunately, the cheap cost of laxatives makes them easy to purchase and abuse as well. In extreme cases, a person can die of heart failure from laxative abuse.
Taking Care of Your Digestive System
The best way to avoid laxative abuse is never to start, of course. However, if you are concerned about your laxative use and feel you may need help, see your doctor right away. On that same note, if you suffer from constipation that's more than just a very occasional thing, you should see your doctor because you may have a condition relating to your digestive system.
Treating the root cause of constipation through lifestyle adjustments and any medications that may be needed for a health condition is the best route and can ensure you don't turn to laxatives as a regular treatment.
You might also like...