Diagnosing Food Allergies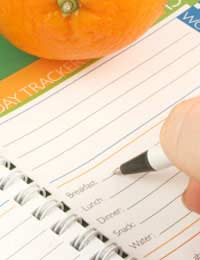 Stomach pain and common stomach aliments like diarrhoea, cramping, excess gas, and constipation, can sometimes be signs of a food allergy. However, since these symptoms can also be caused by many other medical disorders or illness, it is best to narrow down the exact cause before making any dietary changes.
Is it a Food Allergy?
Many people experience stomach pain after ingesting food and jump to conclusion that they must have a food allergy. However, the actual cause of the pain may be something else entirely. Stomach pain that is experienced after ingesting a meal can be caused by food poisoning, lactose intolerance, eating to fast or too much, and some medical conditions such as irritable Bowel Syndrome. The symptoms caused by these factors can appear after any type of food is eaten and usually do not follow an exact pattern.
The symptoms associated with food allergies, however, are very consistent are only appear after the ingestion of the food product that an individual is allergic to. Once the food item, or items, is identified as the cause of stomach pain steps can be taken to treat the allergy or reduce the symptoms.
The First Steps to Diagnosis
The first step in diagnosing a food allergy is determining which food item may be the cause of the allergic reaction. The best way to narrow this down is by completing a food diary. For about two weeks maintain your usual eating habits and make a note each time you experience stomach pain and symptoms after a meal. Be sure to include the type of food eaten, the time of the meal, how quickly the pain started after the meal, how you were feeling at the time that you consumed the meal, and what symptoms exactly were experiences. The more detail you can include the better since the information can help your doctor determine the extent of your food allergies and help him or her decide which tests would be best for further diagnosis.
Once you have noted your normal food activities and reactions for at least two weeks it is time to add a food elimination diet to your efforts. For this step in the process you need to review the diary and make a note of the foods that were most likely to cause symptoms of stomach pain. Next, eliminate all of those foods for at least one week. After that week you will need to reintroduce one food item form the list into your diet for two to three days. Make sure to note the appearance of any stomach pain symptoms after eating this food item. After three days eliminate that food item once again and try out a different suspect food item from the list. Continue this process until you have tested every food on the list.
Once you have your completed food diary and the results from your food elimination diet it is time to make an appointment with your doctor.
Medical Tests for Diagnosing Food Allergies
When you make an appointment to see your doctor about suspected food allergies the first thing they will need to see is your food diary. By studying the results of your elimination diet and asking more detailed questions about your medical history and symptoms the doctor will be able to narrow down the most likely problem food items and prescribe further tests.
The first test that your doctor is likely to prescribe is a food allergy skin prick test. For this test a diluted extract of the suspected food item is scratched or pricked onto the skin using a very small needle. The extract seeps into the skin and a surface reaction, such as redness and swelling, appears in the area if you are allergic to that food. If your doctor thinks you may be allergic to more than one food item he will run the tests for more than one allergy at the same time.
Based on the results of the skin prick tests your doctor will either advise you to avoid that food item altogether or he may recommend a blood test to further confirm the findings.
The most common blood test used for diagnosing food allergies is the RAST test. The RAST test is a radioallergeosorbent tests that requires a small blood sample. The sample is used to test for food specific IgE and can determine the exact cause of your suspected food allergies. Sometimes this test is performed before, or instead of, a skin prick test since it carries no risk of allergic reaction in the patient.
Once you have the diagnosis of a food allergy your doctor will advice you on ways control your symptoms, change your diet, and avoid allergic reactions in the future.
You might also like...