Stress and Acid Reflux Disease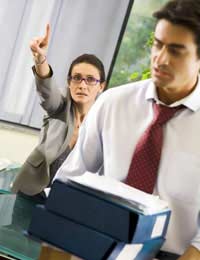 Acid reflux disease is a condition that is characterised by frequent chronic heartburn and indigestion. As the condition worsens, other symptoms of this disease include chest pain, difficulty swallowing, a sour taste in the month, frequent belching, and hoarseness. While many treatments exist to control the condition and the accompanying symptoms, studies have shown that episodes of stress can make the treatments less effective and the disease worse.
How Stress Affects Acid Reflux Disease
When a person is exposed to a short-term, stressful situation, such as a problem at work, a fight with the spouse or kids, money problems, or some other emotional tense event, the body goes into what is called the "fight or flight" response. This response causes certain functions of the body to increase in operation in order to aid the body in defence. This response leads to quicker brain function, increased strength and agility, and a more rapid heart rate. In the short-term these increases are needed to help the individual face the problem. However, when stress becomes long-term and organs are forced to operate on high for long periods of time, adverse effects are seen in the body.
Long-term stress causes the body to direct more oxygen to vital organs such as the heart, lungs, and large muscle groups. During this period organs such as the stomach are forced to function on less oxygen, which results in sluggishness that leads to poor digestion. When food is allowed to sit in the stomach for too long of time, stomach acid builds up and is allowed to travel out of the stomach and up into the oesophagus. The end is result is an increase in acid reflux symptoms.
Increased stress can also trigger more severe episodes of acid reflux disease if the worried individual turns to comfort foods, alcohol, or cigarettes to find stress relief. Comfort foods are usually high in fat content, which is harder for the digestive tract to breakdown so food stays longer in the stomach. Cigarettes and alcohol lead to the relaxation of the lower oesophageal sphincter, which allows more acid to travel out of the stomach into the oesophagus.
Reducing Stress and Treating Acid Reflux Disease
If daily stress can be decreased then sufferers of acid reflux disease usually see an improvement in the symptoms. Great ways to decrease stress include the following-
Exercise- getting thirty minutes of moderate exercise each day will increase the "feel good" hormones that are released in the body and help counteract the effects of stress.
Meditate- by making time for mediation or relaxation every day you will give your mind and body a chance to unwind and release the built-up stresses of the day. During this time it is important to breathe deeply and clear your mind of worrisome thoughts.
Adjust your schedule- having too many things on your to-do list can lead to apprehension, worry, and stress. Eliminate the things that don't matter, give more time to the important tasks, and give yourself a break if you don't finish the list by bedtime.
Talk to a friend- if stress is dragging you down it may be time to find a friend to share your concerns with. Many times, just the act of talking things out will help you put the situation in perspective and feel better about the event. Other times, your friend may offer a solution you haven't thought of yet.
Volunteer- by helping others you can take the focus off of the problems in your own life and increase your happiness in general. Find a cause that you care about and devote your free time to improving your life while you improve someone else's.
See your doctor- if you have tried everything else and stress is still an overwhelming part of your life, you may need to see a doctor. Doctors can prescribe anti-anxiety medications that help people release worries and avoid over thinking the small stuff.
Chronic stress not only leads to increased acid reflux symptoms, but also causes the deterioration of other body systems. Taking steps now to curb your stress level can lead to a healthier, happy you in the future.
You might also like...
I suffer from deppression and acid reflux its sopain fUll I'm currently takin lanzoprazole but its getting worse :(
kellymarie
- 13-Sep-12 @ 2:54 PM