Childbirth and Bowel Effects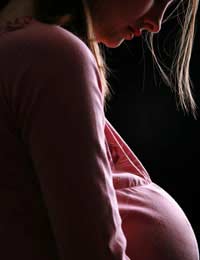 Childbirth is both an exciting and painful process – exciting because it signals the entrance of your much anticipated new family member but painful due to the labour itself and complications that can arise during the childbirth process.
Bowel Complications
One of these complications is the effect of childbirth on your bowels. While the immediate time period following childbirth can mean your entire pelvic and anal area are sensitive, the concerning effects relate to women who experience significant tearing during childbirth.
Learn More
Fortunately, more attention is being given to the major effects that childbirth can have on a woman's bowel functioning – for life. It is now known that both faecal and urinary incontinence in women can result from childbirth. This knowledge will be important for women to know as they plan for the birthing process.
Childbirth and Tearing
The vast majority of women will tear during childbirth but the degree to which that tearing occurs varies widely. Unfortunately, there is no accurate way to predict exactly which women will experience tearing and to what degree this will occur.
The main concerns regarding long-term effects on your bowels relates to third and fourth degree tearing. A third degree tear is one that goes down to the anal sphincter, which is important in controlling the anus. In a fourth degree tear, the tearing similarly extends to the anus as well but also to your rectum, thus causing a much deeper and more damaging tear.
Aftercare for Major Tearing
Your physician might instruct you to initially use a laxative to ensure that stool passed is comfortable and you do not experience constipation, which can reopen stitches and cause more tearing and pain to the rectal area.
Women may suffer from constipation for some time afterwards, even when they did not experience major tearing that was noted and surgically repaired at the time of childbirth. Nerve damage and structural problems can be a major challenge but provided a woman obtains treatment as soon as possible, most cases can be treated to a reasonably successful extent. Pelvic floor exercises have also been shown as helpful, so these should be discussed with a physician or perhaps a physiotherapist.
Using Ultrasound
Ultrasound has become a useful tool for assessing damage to the bowels following childbirth. In turn, this means that we can more effectively treat the damage. For some women, they may experience the effects of bowel problems immediately after childbirth while for others, they may be noticeable in the middle-age years.
Improving Your Healing
Childbirth is obviously a challenging experience but an immensely rewarding one that welcomes new life into your world. Unfortunately, many women will suffer from third and fourth degree tears, which if treated properly, should heal well without long-term effects.
Making sure that you perform the right aftercare and look after your physical needs will be important to ensure you heal as quickly and comfortably as possible. If you do find that you are suffering from bowel problems due to tearing and also from possible surgery complications, you should speak to your doctor who may need to refer you for more examinations and further treatment.
You might also like...