Best Natural Tummy Treatments for Kids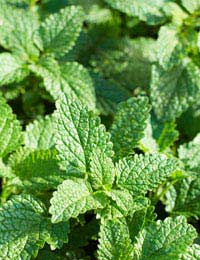 Tummy aches are a very common ailment in children. For the most part, these are rarely serious and kids recover well on their own – perhaps with the aid of some basic remedies.
Often, a child's tummy ache is from eating too much food or 'junky' foods such as candies or crisps. They may suffer from diarrhoea or constipation as a result. Other symptoms include a loss of appetite, gas, abdominal pain or nausea. They also may not have properly chewed their food, which can further upset their tummy.
Safer Natural Remedies for Troubled Tummies
While there are many over-the-counter drug remedies available – and these work quite well – you might prefer to try some natural ones first. Even natural remedies can have side-effects but compared to drug treatments, these are significantly less likely to be an issue. Even then, it's a small number of natural treatments that do carry such side-effects.
Getting Some Rest
If your child has an upset tummy, having a lie down can help. They may need to lie on their back but will likely find the position that is most comfortable and eases their tummy ache. Sometimes, just the emotional comfort of having a parent nearby to 'rub their tummy' can make them feel better.
Stress and Upset Tummies
If your child has worries around something such as school or a problem at home, this can upset their tummy. Talking to your child is the best approach. Once you identify the source of stress, the tummy troubles may quickly cease.
Heat and Fluids
Particularly where your child is vomiting, fluids are important for helping an upset tummy. A hot water bottle or heating pad can also be soothing. Have your child lie down on their back and place the heat source on their stomach.
Mint, Lemon or Ginger
Mint, lemon and ginger are all thought to help promote good digestion. Often, the best way to use these is in a warm cup of tea. This also helps ensure your child is hydrated.
Yogurt for Upset Tummies
Many yogurts have bacteria that promote good digestion. Read labels carefully, however, because some are loaded with preservatives and sugar. Those that have bacteria will clearly indicate this in the label.
Avoid Sources of Upset Tummies
One of the best approaches to an upset tummy is prevention, of course. If your child isn't chewing food properly, you can show him or her how to slowly chew their food and explain this will make their tummy feel better. Avoiding massive meals of junk foods such as greasy, sugary foods is also important. Keep treats to a minimum and keep portion sizes small where junk foods are involved.
Keeping Tummy Aches Away
Usually, if the tummy ache is mild and goes away within a few hours, it is not cause for concern. If it persists, however, and particularly if it gets progressively worse or your child has symptoms such as vomiting and severe cramps, see a doctor.
Fortunately, for most kids, the natural remedies above can help and may be tried instead of drugs for those who want to avoid medicines. It is a relief to know that you have many choices from natural remedies to medicines to help treat the mild, normal tummy aches and pains that most children will experience from time to time.
You might also like...
I find very useful information for health. Many thanks.
none
- 1-Mar-14 @ 8:05 PM