About Our Site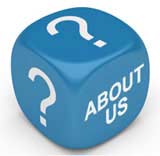 TummyTrouble was formed to offer a unique reference point on stomach and abdominal aches and pains; the causes, symptoms and relief.
If you have always wanted to know what goes on in the tummy, what each organ does, which conditions might affect them, the symptoms, diagnosis and treatment options you may experience, you have come to the right place.
Do you know your pancreas from your diverticulum? Are you aware of your digestive process or what causes period pain? If not this site will help you find out and gain a greater awareness of your own body. The information available has been carefully researched to bring readers the most up-to-date and relevant information on matters relating to the stomach and abdomen.
Written by experts, the site includes all the information you need about the abdomen helping you find out how to protect your abdominal organs from damage, what to do when something is wrong and what your symptoms may mean. The site includes facts ranging from the many medical conditions that can affect your stomach, right the way through to coping with pain and there's even an article dedicated to travelling when suffering with irritable bowel syndrome.
Tummytrouble.co.uk is a comprehensive site dedicated to helping the public learn more about their own bodies, understand how the human body works and most importantly, how to spot something wrong and what to do about it.

Related Articles in the 'Site Information' Category...