The Causes Of Diarrhoea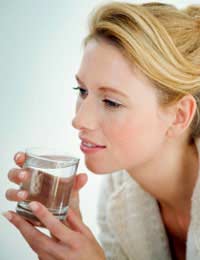 The first thing to consider about diarrhoea as a condition is that it is normally a forerunner to another condition and is more often than not a symptom of something else that is going on within the stomach or intestinal area, so you need to look at the causes of diarrhoea.
The Causes of Diarrhoea
The major cause of diarrhoea is the introduction into the body of some food stuff, liquid or bacteria that the body is not familiar with. Simply put, the body will try and alleviate the effects of any unpleasant foreign body introduced to it either by vomiting or by using diarrhoea as a means of expelling it. As we know from those cases of food poisoning that many people in the United Kingdom suffer throughout any given year, sometimes both vomiting and diarrhoea are the body's means of flushing out anything toxic.
In saying this however, diarrhoea can often be the warning shot across the bows, as it were, and can be the precursor to some other illness or ailment - in other words, there's an underlying cause of the diarrhoea.
People who suffer from high levels of stress and/or anxiety are prone to bouts of diarrhoea and stress is normally one of the physical symptoms of an emotional problem.
What Diarrhoea Can Allude To
Below are just some of the conditions that diarrhoea can be associated with. It is, of course, not an exhaustive list but these are some of the most common reasons.
Irritable Bowel Syndrome
Candidasis/Thrush
Intestinal Parasites
Food Allergies
Food Poisoning
Lactose Intolerance.
Taking Action Against Diarrhoea
As with most instances of diarrhoea it is important that you replace lost fluids by drinking plenty of water, normally your body will take excess water from your stools and return it to the bloodstream but Diarrhoea does not allow this to happen.
Avoid milk and also orange juice, unless you know that it is not the cause of the problem and consult your doctor as soon as you can. Although many people simply use over the counter remedies to alleviate the problem temporarily it is important to consult your GP in order to rule out any more serious underlying problems.
Again it is important to consider your diet if you suffer from this problem regularly. There may be certain foods or drinks that cause the onslaught of diarrhoea and it is important, if you can to make a list of any food or drink that brings it on. We all know that we need a certain amount of fibre in our diets but too much can have an adverse effect so if you take on board lots of fibre-based foods such as certain cereals, breads etc. it may be worth while cutting them down or indeed out of your diet altogether. Again if you are in any doubt consult your doctor who – along with a dietician – can help you work on an action plan.
You may find you are told to eliminate coffee, artificial sweeteners, milk and the like from your diet and although this sounds like something you might find difficult, your doctor and dietary consultant will be able to help you work out ways of replacing the loss of these items from your diet.
It is also important to remember that elevated levels of stress and tension can bring about bouts of diarrhoea so try – wherever possible – to take a break, exercise with deep breathing and make time for yourself whenever you can.
You might also like...